Our Veterinarians
Proudly serving the York area, the Leader Heights Animal Hospital team of skilled veterinarians welcomes you to our practice. At Leader Heights Animal Hospital, it is our daily privilege to provide quality vet care to your cherished pet, with compassion and competence. We hope to ensure a positive impact on our patients, pet owners and the local community.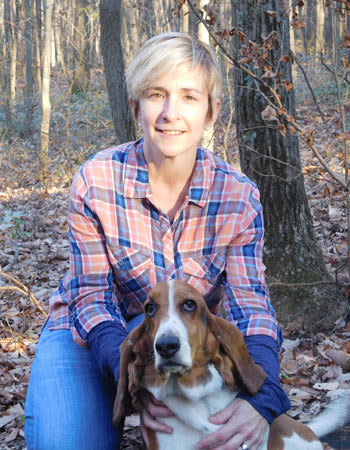 Olivia Charles
D.V.M
New veterinarian at Leader Heights starting January 2018!
Dr Charles grew up in central Pennsylvania, spending a lot of time working on her grandparent's dairy farm. She graduated from Central Dauphin East High in 1995 and attended Penn State University where she earned a Bachelor's degree in Animal Bioscience in 1999. She worked at a local animal hospital for a year after graduation.
She earned her veterinary degree from Purdue University in 2004 and have been practicing small animal medicine ever since. While she enjoys most aspects of veterinary medicine, soft tissue surgery and dentistry are her favorite. She also enjoys working with and educating clients on ways to help their pets live longer, healthier lives.
Dr Charles resides in Dillsburg with her husband, 2 kids (a 10-year-old daughter and 7-year-old son) and a 5-year-old Basset Hound named Peyton. When she is not attending school functions, Boy/Girl Scout events or baseball/field hockey games, she enjoys attending Hershey Bears Hockey games, making crafts/scrapbooking, reading, baking and cheering on Penn State.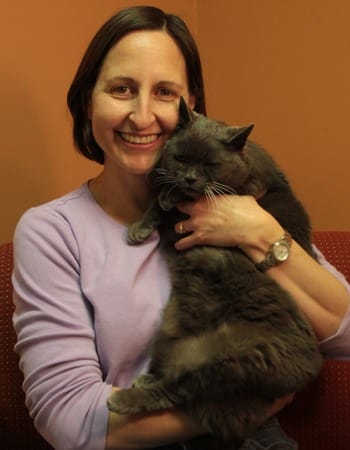 Angie L. S. Cheek
V.M.D.
Dr. Cheek was born and raised in York County where she currently lives with her husband and pets.
She graduated from Spring Grove High School in 1994, Elizabethtown College in 1998, and the University of Pennsylvania School of Veterinary Medicine in 2002. Dr. Cheek has been working at Leader Heights Animal Hospital as an associate veterinarian since graduation.
She enjoys both medicine and surgery cases and takes pride in treating her patients as if they were her own. Her hobbies include snowmobiling, watching football, gardening, riding horses, and spending time with her family and pets. Dr. Cheek also enjoys visiting her cabin in Potter County, Pa.
Dr. Cheek is a member of the American Veterinary Medical Association and the Pennsylvania Veterinary Medical Association.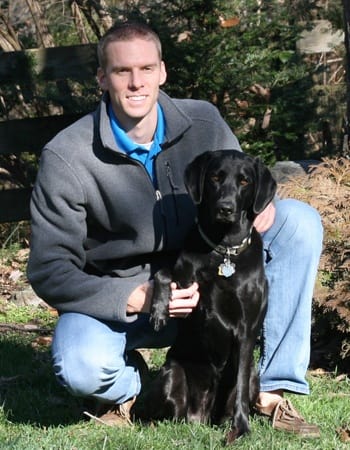 Eric C. Pienschke
D.V.M.
Dr. Pienschke grew up in York, PA but has since lived all over including Ohio, St. Kitts and Alabama. He has been a member of Leader Heights Animal Hospital since 2002, where he has worked while going to school to achieve his Veterinary education.
He earned a Bachelor's Degree with Majors in Pre-Veterinary Medicine and Biology and Minors in Chemistry and Business Management from The University of Findlay. He then earned his Doctorate in Veterinary Medicine from Ross University and transferred to Auburn University for his clinical year.
Dr. Pienschke takes pride in treating every pet as if they were his own and enjoys both the surgical and medical aspect of Veterinary Medicine.
In his spare time he enjoys spending time outdoors, traveling, spending time with family, friends and his puppy Remi.
Dr. Pienschke is a member of the American Veterinary Medical Association and the Pennsylvania Veterinary Medical Association.
Dr. Tim Slajchert
D.V.M.
Dr. Tim Slajchert ("Dr. Tim" is acceptable if the last name gives you trouble) is a 1993 graduate of the University of Illinois College of Veterinary Medicine. After graduation, Dr. Slajchert spent an additional year in school completing a Master of Science Degree, also at University of Illinois. He then went into general practice in New Jersey (his home state) for 18 months. He moved to Maryland and started practicing emergency medicine in 1996, and has been practicing emergency medicine in some form or another since then.
Dr. Tim's special interests are epidemiology and emergency/critical care. He especially likes managing challenging medical cases.
Dr. Tim grew up in north New Jersey (one town over from Tony Soprano). He is a husband and the proud father of 16 year old triplets (2 girls and a boy), who currently live in York, PA. In Pennsylvania is also an English mastiff (Sophie), a bulldog mix named Georgia, an insane cockatoo named Beakers, several parakeets, a guinea pig and a fish … Dr. Slajchert has just realized while typing this that he ought to call his home a zoo and start charging admission. Dr. Slajchert is a big fan of the Ravens and still holds season tickets for the team. He also roots for the Baltimore Orioles, who were last World Champions in a time before all of his patients and most of his staff were born. He also exercises and attends live theater and concerts when he can.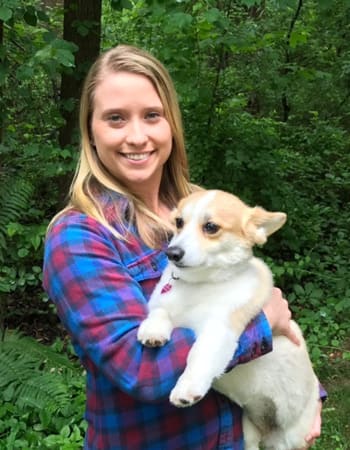 Dr. Ruszala
D.V.M.
Dr. Ruszala, a New Jersey native, grew up in South Brunswick. She is a 2012 graduate of Rutgers University and graduated from Mississippi State University in 2016 as a Doctor of Veterinary Medicine. After earning her DVM, she worked at a mixed animal practice in southern New Jersey for two years, where she developed a special interest in feline medicine.
She currently lives in Hampstead, Maryland with her French bulldog and Corgi. She also has a Nigerian Dwarf goat named Vincent Van Goat and a rabbit named Theodore. In her spare time, Dr. Ruszala enjoys cooking, hiking, and spending time with family and friends.